How To Create The Perfect Job Application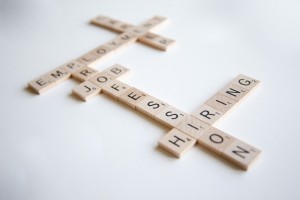 Writing and sweating over your job application right now? Then we can help – with the first for sure, with the latter hopefully as well.
Over the past months, we have provided several articles that shall help you with your written job application as well as with the job interview afterwards. Now, it's time for a round up!
1. The Cover Letter
The cover letter is like the introduction to your whole application – and it's the first impression your potential new employers get of you. Thus, it is important to create a cover letter that is both professional, representative, and intriguing!
A good cover letter briefly explains your experiences and expresses your motivation and desire to work for a company. Make it leave a lasting impression!
2. The Resume
Once you caught the attention of the human resource manager with your enticing cover letter, it's time to provide a structured overview over your achievements, experience, and skills – personal as well as professional. All this is listed in your resume.
The structure of your resume is important and will, basically, guide your future employer through your history as well as your biggest achievements and accomplishments.
Once you have written your resume, you should always double if not even triple check it! While you do so, you can concentrate on formatting your resume as well as paying attention to some tips and details to make your resume even better.
4. Certificates & Testimonials
Lets be honest, everyone can write an amazing and convincing resume about themselves. What's important is to back up the things you wrote with hard facts – even before you get the chance to hand in a work example or do some trial work. That's what certificates and testimonials are for. They attest that what you wrote in your resume and cover letter can be proven by a third party.
Additional reports you should add:
Attained certificates
Reports of additional professional education
The last term report from your school, college, or university
Reports and testimonials from previous employers
5. The Biography
Sometimes, all you need to hand or send in to your potential future employers are a cover letter, resume, and different certificates. Some human resources managers, however, request additional papers and verification from you. In some work places, it may be necessary to hand in an additional biography.
How To Excel At Writing A Biography
6. The Motivational Letter
Another additional paper you may be asked to hand in, is the motivational letter. Sure. part of your motivation is covered by the cover letter already, but this is your place to convince your future employers that you really want this job. Add what you personally seek to gain from the job and what value you can provide for the company.
How To Structure A Motivational Letter
Once you know how to structure your motivational letter, it's time to fill it with content. Distinguish your application from the one of other applicants and stress your good qualities, optimistic prospect, and qualifications.
How To Write A Motivational Letter For A Job Application
7. The Job Interview
That's it! You made it! Your application was convincing and attractive for the human resource managers and you have been invited to a face-to-face job interview. While you surely shouldn't become careless now, there is no need to be overly nervous either. With these tips for our job interview, you will be well prepared:
But that's not all. In many interviews you will be asked if you have any questions yourself. This is your chance to find out whether the work place and offered position are right for you. On the other hand, it'S another chance to show your interest and willingness, and show off your skills.