Questions For Your Job Interview
In an earlier article, we have talked about the kinds of questions you can expect when you are invited to a job interview – and how to answer them to leave a positive impression. However, one of these questions lead to a whole other!
Do you have any questions?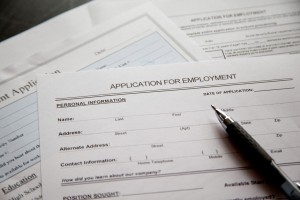 In almost every job interview, if the penal is at least remotely interested in you, you will get this question. Or rather, this prompt to formulate your own questions. This is what we have said about it before:
This is a homework task again. Make sure to make a list with questions you would like to have answered but that also display your deeper knowledge and interest in the job and company.
Now, let's have a look at some questions that leading managers had been asked by applicants that left a lasting impression.
1. Can you name an example of a client challenge you have faced only recently?
This question portraits that you're showing interest in the clients and customers. In the best case, you write a thank you note following the interview in which you describe how you would have tackled the challenge addressed by the penal.
2. What are the most and least enjoyable aspects of this position?
This kind of question reflects your in depth interest on the topic and what challenges arise with the job. This way, you show that you do not only want to be properly prepared, but that you are also wlling to rise with the occasion.
3. What is the largest problem you have with your staff and would I be in the position to help you solve this problem?
Firstly, the answer to this question provides you some insight on how the interviewer estimates the current employees and how they work as a team, giving you valuable information about what you can expect. On the other hand, it shows your will to help and makes the interviewer actively envision you as being part of the team.
4. Where do YOU see the company in 5/10 years?
The question where you see yourself in the next few years is almost mandatory in job interviews. Turn it around! Get information about where the company wants to be in the given time frame and how fast and well they expect to grow – and you with them. That way, you show not only long-term interest, but also get some insight whether this is a job for the future for yourself.
5. What kinds of training opportunities do you offer?
or
What opportunities to expand my skills and experience do you offer?
This question will not only let your potential employers know that you are interested in advancing your skills and foster your knowledge to add more value to the company, but will also give you an insight on how the company handles the support and promotion of it's employees.
6. How do you evaluate and measure the success of your employees?
With this question, you will hopefully give an answer that gives you an idea of what is expected from you in terms of being successful. You will get some insight on how progress and success will be checked in the projects and tasks. Furthermore, it will show your interest in not only working for the company, but in working successfully.
7. Why is this position open/did the predecessor leave?
For the employers, this question shows that you are interested in the person that had held the position before and what you can learn from that.
For yourself, it's a way to find out what kind of difficulties you will have to face, or for what reasons the company got rid of the predecessor to avoid or even directly address them.
8. What is the question you really wanted to ask me but didn't?
or
Do you have any doubts about whether I am suited for the position you are offering?
Are there any doubts about you by the penal? Find out! And get a chance to address these doubts and get rid of them! Leave the interview on a high note and emphasize some more of your strength according to the doubts or open questions left by the penal.
9. Is there a possibility to talk to one of my potential new colleagues?
Once more, you are displaying interest in the company, work ethics, and methods. If you do not know someone working at the company you are applying at already, you can gain valuable insight about work-life balance, the handling of employees, and the altogether atmosphere in the company.
10. What will the next steps in the process look like?
The ultimate last question. Find out what is expected from you after the interview or how you will process in general.