Use An Online Spellcheck To Check Applications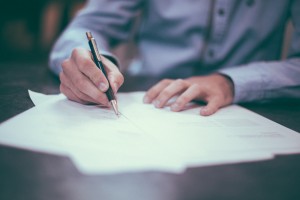 If you are a chef of your own business or a personnel manager, you will – sooner or later – have to deal with applications. Whether you accept them in paper form only or digital applications only is your personal preference. However, if you prefer digital applications (or offer the option of both and receive many applications online), we have a very useful tip for you!
Spellcheck Applications Online
Using an online spellchecker will help you to get a quick overview of the application that has been sent to you. Did the (possible) future employee make a lot of mistakes? In grammar or spelling?
An applicant that is not checking his or her application for such mistakes or typos will hardly be interested or qualified enough for your job, right? This is why such a quick check will already give you a first impression of the thoroughness and thought your future employee is putting into his or her tasks.
How To Spellcheck Applications
To make it easier for you, we have created the following tutorial that will show you how to spellcheck an application and which features of Online-Spellcheck.com will come in handy for you!
The Actual Spellcheck
First, go to Online-Spellcheck.com. Here, you have several possibilities to check the documents you received.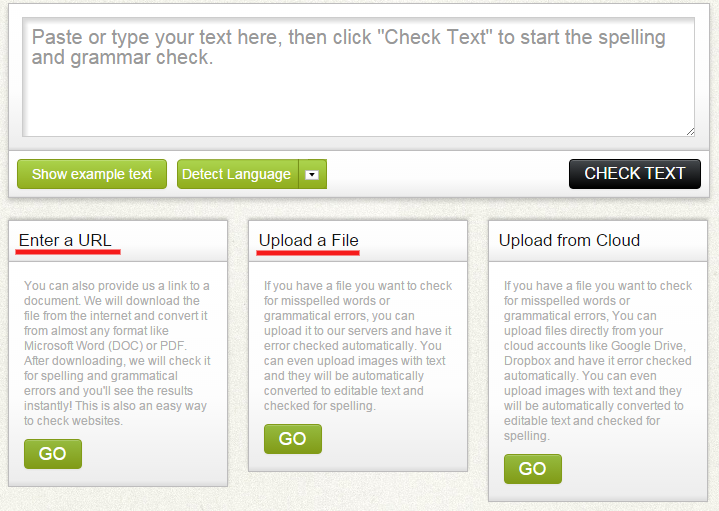 The two most interesting options for you as a personnel manager or boss are to enter a URL or upload a document. That way, you can check online applications by entering a URL or simply upload the electronically received resumes and cover letters via "Upload a File".
The Errors
To illustrate the information given by the online spellchecker, we have uploaded an example for a bad application taken from here.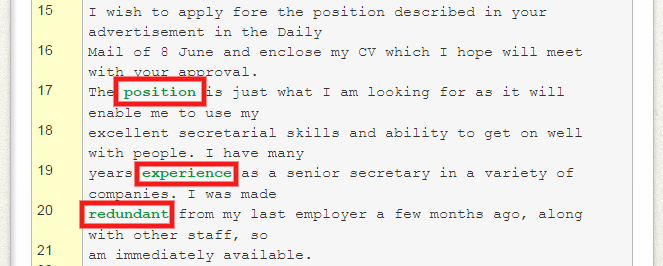 The first look at the corrected text reveals some errors already. The circled errors have been auto-corrected by the spellchecker already. Other colors that indicate errors are red and orange. So, if the text looks more colorful than the usual black on white, you know that this person didn't double-check his or her work.
For a more precise overview, you can have a look at the statistic of the checked text as well. The circled information serves as a great way to check the error count of the application you just checked.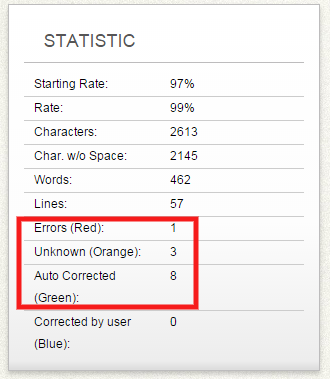 Adding Exceptions
However, this count may be a bit misleading. After all, e-mail addresses, proper names and names of streets, programs or positions may be detected as errors by the program. Luckily, there is a way to get rid of these instances.

After registering for a free account on Online-Spellcheck.com you can start establishing your own dictionary. By adding your company name or address as well as terms unknown to the spellchecker but vital for your business (and hence the application), they will not be marked as errors anymore.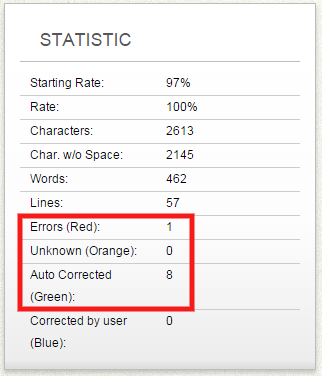 The same accounts for changes made to the currently checked text. By adding, for example, the name or address of the applicant to the dictionary, the error count for the text decreases already.
Spellcheck Applications For A Quick Overview
Proper spelling and correct grammar say a lot about your applicant. And so do mistakes and typos. Don't miss out on this easy, fast and cost-free chance to give the applications you receive a first glance!