How To Use Conjunctive Adverbs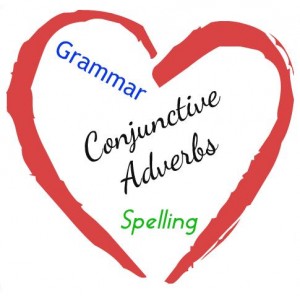 When it comes to great writing and speaking properly, knowing all the grammar rules helps you to make sure you do so correctly and flawlessly. Here are some tips on how to use conjunctive adverbs in a sentence and when to correctly and properly use them. If you are wondering what a conjunctive adverb is, it is an adverb that helps connects two separate clauses. For the most part, conjunctive adverbs help to demonstrate sequence, cause and effect, comparison, contrast, differences and or other relationships.
Rules For Using Conjunctive Adverbs
Just like adverbs, conjunctive adverbs can be switched or moved around in a clause or a sentence they are used in. While this is an important rule to remember when using them, there are also a few other ones to consider.
Any time a conjunctive adverb appears in the middle of a clause, in most instances, it should be confined or enclosed in commas.
Whenever separating two independent clauses, be sure to always use a semicolon or period before the conjunctive adverb. This is because without corroborative punctuation, conjunctive adverbs are not strong enough to unite or join independent clauses.
If conjunctive adverbs appear at the beginning of a sentence's second clause, remember to use a comma behind them. If, however, the adverb is a single syllable, then there's no comma necessary. This is the only exception to this rule.
When a conjunction such as (and, but, or, so) are used between the conjunctive adverbs and the first clause, use a comma.
Take a look at the most Commonly Misused Words – Learn to Use Them Correctly
So we know thus far that conjunctive adverbs link the idea in two or more sentences and they can also indicate a connection between two independent clauses in one sentence. Moreover, they can also show relationships between ideas within an independent clause as well. Unlike heterographs or homophones which are only a few to remember, there are many conjunctive adverbs to keep in mind. However, they are rather simple to recognize and easier to use as long as you follow the basic grammar rules stated above.
Here are the most common conjunctive adverbs.
Additionally
Again
Almost
Also
Anyway
As a result
Besides
Certainly
Comparatively
Consequently
Contrarily
Comparatively
Consequently
Conversely
Elsewhere
Equally
Eventually
Finally
Further
Furthermore
Hence
Henceforth
However
In addition
In comparison
In contrast
In fact
Incidentally
Indeed
Instead
Just as
Likewise
Meanwhile
Moreover
Namely
Nevertheless
Next
Nonetheless
Notably
Now
On the other hand
Otherwise
Rather
Similarly
Still
Subsequently
That is
Then
Thereafter
Therefore
Thus
Undoubtedly
Uniquely
Now that you know the list of the conjunctive adverbs, below are some examples of them being used in a sentence. The conjunctive adverbs are in BOLD and ITALIC to make it easier to identify them.
Maria was constantly late for work;

therefore

, she was fired.

You're supposed to be my best friend,

however

, sometimes I don't feel like you are.

It takes a long time to cook dinner,

on the other hand

, it is more expensive to dine out.

Your dog continues to come into my yard;

in addition

, he also makes a mess there.
Unsure when to use a comma? Check out Always trouble with little nasty commas?
As with most grammar and spelling rules, the more you practice them, the easier they are to remember. The same can be said for conjunctive adverbs. Once you continue to use them in sentences or in your writing, you will be able to use them without even thinking about the rules.