Is There A Word For That? 20 Words You Should Start Using As Of Now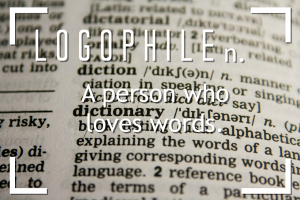 Isn't there a word for that?
Sometimes, when you are struggling to find the right term for a situation or feeling, you have to give up in defeat. Some things just can not be explained or summed up with one word.
However, there are far more terms for emotions, occurrences, states and more than you may have thought! Check out these 20 words and terms you can start using to express your feelings or incorporate in your writing as of today!
1. ACCISMUS
The pretended refusal of something you usually desire. It's a form of irony in which you deny that you long for something that you are obviously craving.
2. AGAMY
In it's less harsh meaning, agamy simply refers to the state of being unmarried. It is also used for the aversion against marriage and weddings.
3. APRICATE
Literally, the term refers to basking in the sun. Whether you get a tan or not is not known.
4. CUNCTATION
A nice way to say that you have been procrastination. This term refers to the action of putting something off, no matter of you had "valid" reasons or were just too lazy.
5. DEIPNPHOBIA
Not quite the fear, but rather the dread of attending a dinner party.
6. DEMONYM
Terms used to refer to people that live in a certain state or country. Take for example "kiwi" for a New Zealander or "Kraut" for a German person.
7. ENGILD
If something is engilded, it means that the sun is illuminating it with its golden light.
8. EPEOLATRY
The worship of words. If you are a logophile, you most certainly engage in epeolatry.
9. EPONYM
Eponyms ate words that are derived from a person's name, either because they invented or initiated something or were well known for the particular circumstance. For example, chauvinism comes from a particularly loud-mouthed French soldier, Nicolas Chauvin.
10. LITOTES
A litotes is an understatement that serves the purpose of underlining someone's or something's good traits. Take for example the expression "He's not wrong with that".
11. MALAPROPISM
An eponym (!) coined by a fictional character. It describes the unintended usage of a word by confusing it with a word that sounds similar.
12. METANOIA
This term refers to the actual process or act of someone changing their mind.
13. PARAPRAXIS
We all know what a Freudian slip is. Parapraxis also describes the instance in which you say one thing but mean another.
14. QUAKE-BUTTOCK
An old term (17th century) for a coward. It was most commonly used in plays of that time.
15. QUIDNUNC
Derived from the Latin expression for "What now?", this term refers to a person that is either nosy or engages heavily in gossiping.
16. THRASONICAL
A characteristic term for someone who is bragging. The next time someone boasts, let them know that they are being therasonical.
17. SCHADENFREUDE
A German Term that refers to the act of enjoying the mishap of someone else.
18. UHTCEARE
More philosophical, this terms refers to lying awake before dawn, engaging in heavy thoughts and worrying.
19. VERBICIDE
If someone willingly uses a word in another, wrongly assigned context, one speaks of verbicide. A very prominent example for this is the nowadays common usage of "literally".
20. WALDEINSAMKEIT
The feeling of being all alone in the woods. This German term combines feeling calm and relaxed with being close to nature.