How to Make Money Writing
The internet has changed a lot in our lives over the last decade.  One of the great things it has given us is the ability to make money online on a part time, or even full-time basis.  This is especially fantastic for people who want to begin to make money writing.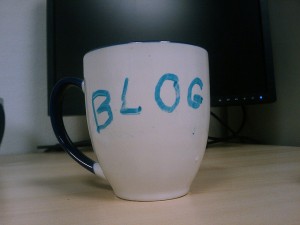 We're going to talk about how to get paid for writing in the online world.  This isn't just limited to the "professional" writers, either.  You don't need a degree or 3-page long resume, you just need to look in the right places, know your ability and match up with the right options for you.
The ability to make money writing online several years ago where companies would pay you to write reviews for various products online.  However, that market became saturated and is no longer an effective way to earn extra income.  However, there are still several other legitimate opportunities for people who want to write online.
Blog
One of the best ways to make money writing is to start a blog.  There are many platforms you can use to start a blog, (wordpress.com and blogspot.com are a few) and you don't need any programming or coding experience to do so.  The cool thing about starting a blog is that it can be about anything you want it to be about.  You can focus on any topic that interests you or is a specialty of yours.  You blog will allow you to share your knowledge, experience and perspective to the world.
You will have to do a little research to learn how to get people to read your blog (or find someone else to help you with this), but if your content is interesting enough, people will eventually find it.
The "money part" comes in when you include advertising to your blog. You get to write about what you want to, and when your visitors click on any of the advertising on your blog and make a purchase, you earn a commission.
Freelance
Sometimes it seems as though "everyone" has their own website.  While this is a bit of an exaggeration, it's certainly true that there are a lot of people out there with websites.  Those websites need content, which make them a great way to make money writing.  Those websites need articles and blog posts that their readers will find interesting.  This includes websites for small business owners. However, most of those website owners don't have the ability to write. That's where you come in.
There are dozens of websites available like elance.com and guru.com that match up those blog owners to potential writers.
Self-publish a Book
Another great opportunity to make money writing is to write a book. In the past, if you wanted to write a book, you needed to find an agent and get a contract.  As you can imagine, this was extraordinarily difficult and was limited to very few people.
In today's world, literally "anyone" can make money writing by writing their own book.  You don't need an agent, or even a publisher.  You can create your own e-book through a multitude of software options and get it published on Amazon.
If you want additional help with distribution of your soon-to-be masterpiece, there are options available on the web.  For a small fee, you can write your book about anything you want, and they will publish your book and handle the distribution to get it on Amazon and other places people will be able to find and purchase it. Some packages even include a physical copy of your book.
---
Remember that regardless of which option to choose to trying to make money writing, it is always important to spell check everything before you submit or send it.  This is a good idea regardless of what you're writing, but if you are writing something you will be paid for, spell checking your document is critical if you want to get paid, and keep working in the future.  If you want to make money writing, it's critical to take care of the spelling details!