Make Money Writing by Using These Websites
Whether you're interested in starting a new career as a writer or you just want a way to earn some extra money, it's easier than ever to make money writing online.  We previously talked about several options that would let you earn money online by writing, they were were more general options if you had something long-term in mind for yourself.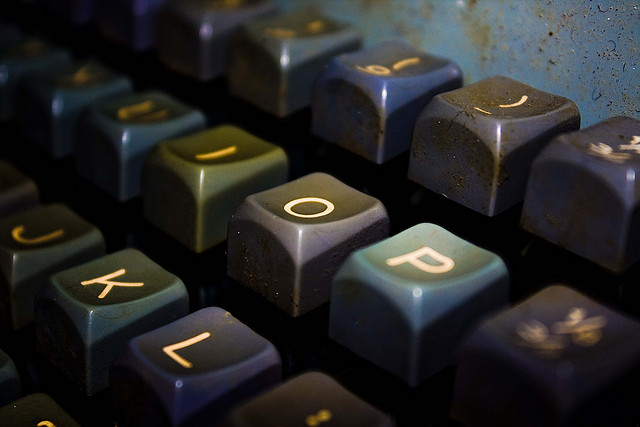 Those are all legitimate options, but here are a couple of websites where you can find hundreds of writing jobs online. You can make money online much more quickly with these websites.
iWriter
iWriter.com is a great place to start if you want to make money writing. This is a site that anyone can sign up for and use. The thing that makes this site different from many of the others is that you don't have to be selected by the client.  People who need articles and website content written post the job on iWriter. Then they select the level they are willing to pay out for the job. This level also generally equals the type of quality they expect in return.
If you want to make money writing on iWriter, you look through the article jobs, find one you want to write, select it, and write it. If the client approves the article, you will get paid.
New writers will be required to write at the lowest level in the beginning.  Then, if you receive good ratings, you will be allowed to write the articles that pay a little bit more so you can make even more money writing.
Writing jobs on iWriter are mostly limited to individual articles or copy for a website page, although you will also find an occasional e-book posted.
One of the biggest benefits of iWriter is that you don't have to compete with other potential writers to get the job. You simply review the writing jobs in the queue, select one you want to write, and write it.
Elance
Elance.com has become a very popular freelance site and it has a wealth of clients who are looking for writers. It's a great place for people who want to make money writing. Clients will post the job they have and potential writers will submit a proposal, which includes their bid amount. The writer can also include samples of their writing to help convince the client that they have the skills needed to write the articles.  The client will review all of the proposals they receive and will select a writer for their job.
The types of writing jobs on Elance are all over the board. You will find jobs for individual articles, website copy, e-books ghost writing and even helping someone write a novel.
One of the biggest benefits of writing on Elance is that each client will be able to give you a rating. You will also be able to rate the client. If your writing is good, and you get good ratings, it will be much easier for you to graduate to higher paying jobs.
Always Remember
Regardless of the website that you use to make money writing, it's critical to spellcheck your document before you submit it. Your clients are paying you for your best work.  If you have typos and misspellings, they may reject your article or give you bad ratings, which will make it more difficult to get additional writing jobs.  It is very easy to use a good online spellchecker and it just makes sense to run your article through a spellchecker before you hit "submit".