Improve Your Writing With Write The World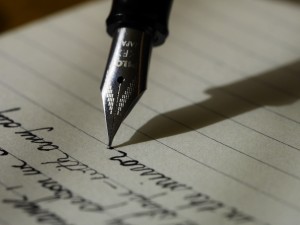 Attention, young writers! Today, we want to introduce you to another website that is all about writing: Write The World!
If you love to write, are seeking feedback, want to improve your writing skills and are on a daily quest for inspiration, Write The World is the place for you. We from Online-Spellcheck.com joined the Write The World community to get a good idea what it is all about. Join us on our little quest to find out about the benefits and fun behind this project.
What Is Write The World?
According to the website, Write The World is a community of young writers from all over the world. In a community, you can share your writing with other, ambitious authors and improve by getting regular feedback. You can read other writers' work, find inspiration, help them on their journey and improve yourself by doing so as well.
In such a community, it's only natural that groups form around different topics and interests. Writers and educators can join different groups about their favorite topic to write or create a space for their students to discuss each others' work. Thus, you can read about your favorite topics and interests and get insight from people with the same passion for, e.g. fictional writing or poetry.
Stay Motivated! Stay Inspired!
The constant exposure to not only a vivid community but also a vast library of writing prompts will help you to stay motivated and establish your very own daily writing routine. Find your own style and polish it and earn cute badges along the way for handed in work, partaking in competitions, reviewing other people's work, and more!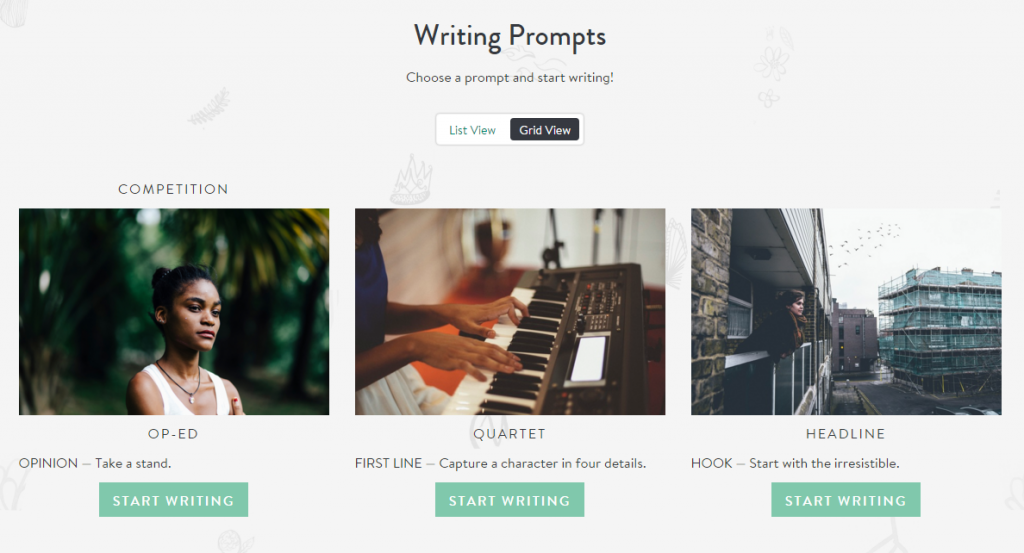 Additional motivation comes with the competitions you can take part in. Write a piece about a specific topic, stay within the word count, practice your argumentation and, if you are lucky, win a price for both writing AND a peer review!
With all the competition entries, answers to writing prompts and reviews, you will then have produced a big portfolio of written art. You can collect all your writing in this one place and show your pieces to other interested people.
Start Early!
Who can partake in the Write The World community? As a writer, you should be between 13 and 18 years old and just have a general passion for writing. However, the site also holds valuable information for educators. If you have a writing workshop for kids and teens or if you are a teacher, you can use Write The World to create a group for your pupils and foster your students' writing ability.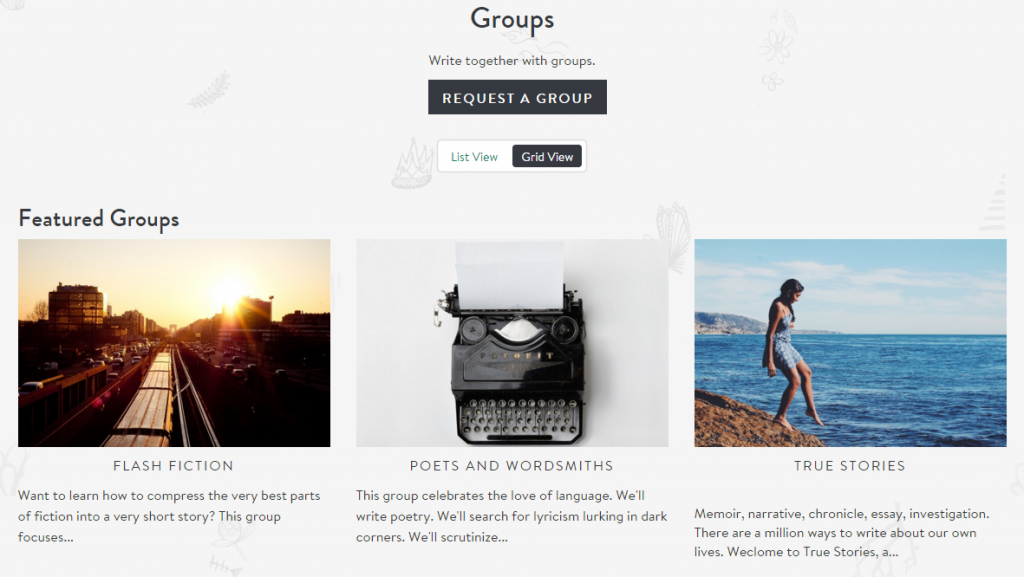 What are you waiting for?
Write The World!