7 Ways Writing Is Good For Your Health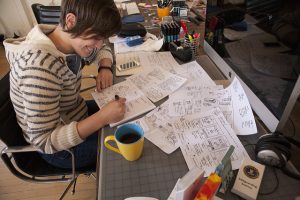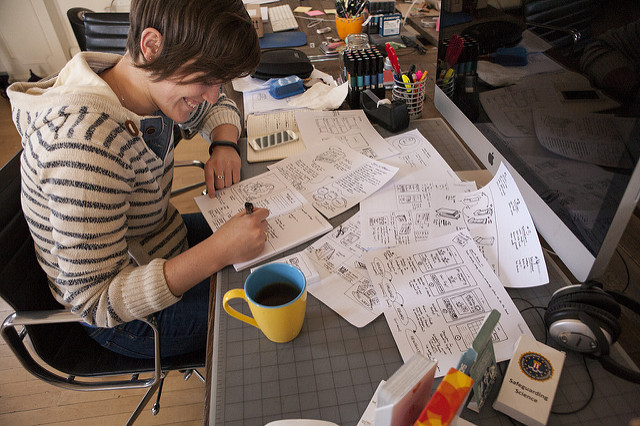 Some people are born to write. They simply love to write, no matter what it is about. Then, you have those who write only when the occasion calls for it. It may be for work or school purposes.
Still, the truth is, that those who love to write or enjoy doing it, have an advantage. That's because science and studies have proven that writing is beneficial to our health. These 7 ways writing is good for your health demonstrate that.
There have now been numerous studies which show that writing has many health benefits. Especially for those who enjoy it and do it more frequently. Although some may look at writing as hard work, or write as part of work, it is still beneficial. And in many ways, writing can be fun. If you are one of those people who only writes when they have to, this article may induce you to write more. Or for those who don't really like to write at all. The health related perks writing has, may change your mind. The benefits to your health, body, spirit and mind, are substantial. And perhaps even essential. Below, we have put together 7 reasons why you should write more often. Plus, a few bonus ways writing is good for your health.
Improves Memory
If you want to have a better memory, or improve your present one, then start writing more often. A recent study performed on students, had some interesting results. The students were asked to write about their feelings and thoughts. These thoughts were to be based on what they felt about their upcoming college life. Those students who wrote about their feelings and thoughts, had an increase in memory seven weeks later. They were compared against other students who were asked to write about trivial topics. The study found that as you write and express yourself, you free up more space in your mind and memory. You also decrease worries and stress.
Makes You Smarter
When people write often, they actually become smarter as they work on their project. Research found that one of the ways to develop clinical reasoning skills and critical thinking, was by writing. The study was based on reflective journalism. It concluded that those who wrote more often about different topics, became more informed about things they wrote about.
Improves Communication
Those who write very well, are more likely to communicate better with others. They are also more apt to express themselves easier. Writing, is connected to how we speak. The better you write, the higher your communication skills will be when it comes to people. Relationships with those around you will also be better. And you will even have your needs met at a higher rate.
Improves Lung Functions
For those who suffer from rheumatoid arthritis or asthma, writing about it will improve their health. This is according to a study which was done on patients suffering from these conditions. Those who wrote about their life experiences and the stress behind it, reduced their symptoms. They also ended up experiencing better lung functions.  
Accomplish Your Goals
Anyone who has goals they would like to achieve, should start to write more frequently. A study was done recently which showed that those who wrote about certain things, accomplished more later on. The participants in the research journaled about things which they were grateful for. The research participants were compared to others who wrote about neutral life events or hassles. In addition, expressive writing also increases a student's grade point average.
Improves Immune System
People who want to improve their immune system, should start writing right away! Research compared participants who wrote about neutral issues against those who journaled traumatic experiences. Those who wrote about the latter, had an increase in their cellular immune-system functions. Another study showed similar results when participants were asked to write about different things. The participants were 40 medical students. All had tested negative for hepatitis B antibodies. They were all given a vaccine for hepatitis B. Some were asked to write about traumatic experiences. The others, wrote about neutral topics. The conclusion was a better response to the vaccine, for those who wrote about their traumatic experiences.
Increase Job Opportunities
All of us want to have good jobs or better job prospects. According to research, writing can increase your job opportunities. In that study, 63 professionals which were unemployed were tested. Some participants were asked to write about neutral topics. The others were asked to write about feelings and thoughts they had regarding losing their jobs. Those who wrote about their job loss, obtained new jobs much faster than the other group who wrote about neutral topics. In addition, expressive writing increased the absentee rates for those who wrote about traumatic topics. That was when compared to participants who journaled neutral issues.
In addition to all of the aforementioned benefits, writing more often also helps improve several other things. Your gratitude is one of them since it will make you feel more grateful. There is also an increase in how you handle and heal from experiences which are upsetting and traumatic. Writing will also boost a person's athletic performance and reduces their blood pressure. So if you want to get healthier, smarter and better, start writing!