Top 5 Social Networking Platforms for Book Enthusiasts
Join book discussion groups, interact with authors, and find your next favorite read.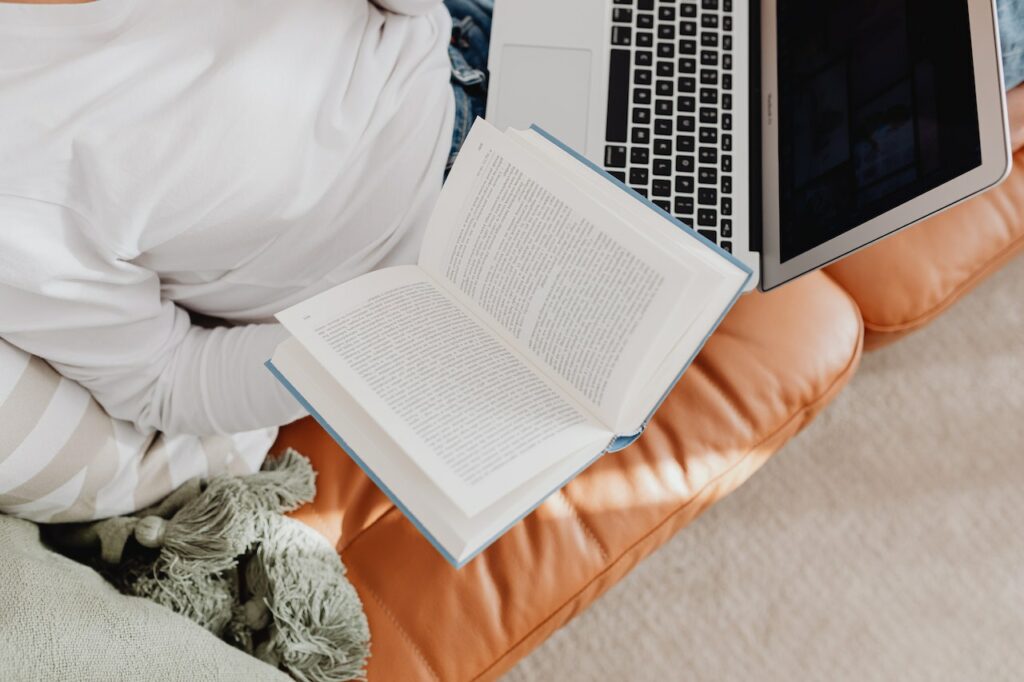 Are you looking to connect with other readers, join discussions, and discover new books? Look no further! In this article, we will be discussing the top 5 most popular social networking platforms for book enthusiasts.
From online literary communities to virtual book clubs, these social media sites offer a variety of ways for book lovers to connect and engage with others who share their passion for reading. Whether you are an avid reader or a casual one looking to expand your literary horizons, each platform has something to offer. Here are our picks!
1 GOODREADS
Dedicated bookworms have probably heard of Goodreads. Anyone searching for a top-notch book review website – you are in the right place. It offers so many options that it could be confusing to know where to begin if you have just discovered it.
On Goodreads, you can keep tabs on your personal reading habits and, at the same time, be up to date with what your friends are currently reading. Your virtual bookshelves can be edited and updated with books you have read, current reads, favorites, and titles you would like to read.
What else can you do?
Post reviews, follow individuals (including your favorite writers!), and discover the most anticipated books of the year. Explore your favorite genres, add friends, send and receive messages, and participate in interesting discussions. The best part of this site is that you can create your own reading challenges and keep track of your progress. What are your objectives for this year? How many books do you plan to read? Keep your list updated on Goodreads.
2 INSTAGRAM
Have you ever come across the term "bookstagram"? Let us explain what it is all about.
Bookstagram is an extensive community of book lovers on Instagram who share photos of their books and reading experiences. Thanks to this hashtag (#bookstagram), you can connect with other readers and stay up-to-date on the latest book releases and trends.
Bookstagrammers, typically post beautiful pictures of their latest reads, book hauls, and reading setups. They also use different book-oriented hashtags, such as #bookrecommendations and #currentlyreading to connect with other book lovers and to make their posts more discoverable.
Instagram is the perfect spot for readers to connect with authors, publishers, and bookstores. It is the right platform for anyone who wants to get in contact with other book enthusiasts, discover new reads, read insightful reviews, enjoy beautiful bookish photos, and participate in book-related events and challenges. Readathons, giveaways, book swaps, book clubs, they have it all covered!
Did you know that every year in January, the Bookstagram community embraces Japanese books under the tag #JanuaryinJapan? Feel free to join!
3 LIBRARYTHING
LibraryThing is a virtual library that offers powerful tools for cataloging and tracking your books while giving you access to over 2200 libraries worldwide! Impressive, isn't it? It allows users to connect with other readers, find new books to read, and much more.
LibraryThing is a great tool for organizing and sharing one's book collection and provides a wide range of features. One of these features, called "Early Reviewers" sends out new books to members who have agreed to review them. This allows users to read and review books before they are published!
The platform also features a recommendation engine that suggests books based on a user's reading history and preferences. You can rate, leave reviews, aggregate tags, and find information about your favorite authors. Users can join different groups based on their interests and see what books their friends are reading.
Overall, LibraryThing is a great resource for readers who want to stay well-organized on their reading journey and catalog any number of books for free.
4 REDDIT
Why is Reddit the perfect place for book enthusiasts?
Simply because Reddit provides a wide variety of book and reading-focused communities (better known as "subreddits"). These communities offer the ideal environment for readers to discuss their favorite novels. Every literary genre you can imagine has a subreddit dedicated to it – from poetry and the classics to science fiction and fantasy. If you enjoy biographies and mysteries, you can easily connect with people with similar reading interests.
As you might expect, there are also a ton of subreddits devoted to authors, allowing readers to discuss their work and easily connect with other fans. Reddit also has an impressive commenting system. It enables users to quickly debate books with other readers and express their ideas and opinions. When seeking book recommendations, this commenting system comes in handy. Users may request recommendations based on their interests and get a variety of responses from other readers.
Last but not least, Reddit features a ton of user-generated content that may be a fantastic resource of information and inspiration. A plethora of information about books, authors, and reading in general, can be found on subreddits devoted to book-related topics (book reviews, booklists, book memes, etc.).
5 LITSY APP
Litsy is a social media app specifically designed for readers. The app allows you to create a profile, share book recommendations, and connect with other readers. It is truly a unique platform that combines the best features of social media, book review sites, and reading apps.
One of the main features of Litsy is its ability to create a virtual bookshelf (just like on Goodreads), so you can easily keep track of the books you are reading, have read, or want to read. The rating scale goes from "Pick," "So-So," "Pan," and "Bail," and corresponding icons are displayed to let you choose how you feel about the book you are reviewing.
On Litsy, you can follow other readers and see their feeds, check what books they are reading, and join in on discussions. Share bookish moments and organize your reading lists!
In Conclusion
Numerous social networking platforms are available for book enthusiasts to connect, share and discover new literature. Here, we have provided you with the top five choices among readers.
Whether it be through online book clubs, discussion groups, or blogs, many platforms provide a space for avid readers to come together and engage in meaningful conversations about their favorite reads.
With the ability to connect with people from all over the world, these platforms offer a unique opportunity to expand our literary horizons and discover new authors and titles. One thing is for sure. It has never been this easy to connect with others and share a love for literature.