Tips on Helping Shy ESL Students
Participation plays a big part in the success of ESL students. Sadly, not all students are open to the idea of participating in class or group activities. You keep encouraging these shy students, but they just won't budge. So, how do you help these shy ESL students to open up a bit?
.
Helping Shy ESL Students to Speak Up More
.
Here are five simple tips to help shy ESL students to break out of their shells and be more active in class activities. Try them out. You'll be glad you do.
.
Identify the causes
Identifying the cause is the first step to help shy students speak up more. One popular reason is that they are very conscious about their accents. For these kinds of students, let them know that accents are alright. Even native speakers have accents. If they don't believe you, just show them this video.
.
Other students are too afraid of making mistakes and become a laughing stock. As a teacher, make it a policy to never laugh at anyone in the class. People make mistakes when they're learning new languages and it's perfectly normal.
.
Once in a while, make small mistakes deliberately to show that even the experienced can stumble from time to time. On the occasion that you make a genuine mistake, admit it to the class. Use your mistakes to encourage students to take risks and not be afraid of making blunders.
.
Use pairs
Public speaking is scary for many people. Even speaking from your seat in a class of no more than twenty people can be intimidating. Ease up the tension by letting your students work in pairs.
.
Of course, don't pair shy students with each other. That's a recipe for disaster.
.
Pair shy students with someone a bit more talkative. Yes, you've read that right — someone who is just a bit more talkative. A super talkative student can be intimidating, at least initially. You'll also break the talkative students' back by making them carry the whole conversation.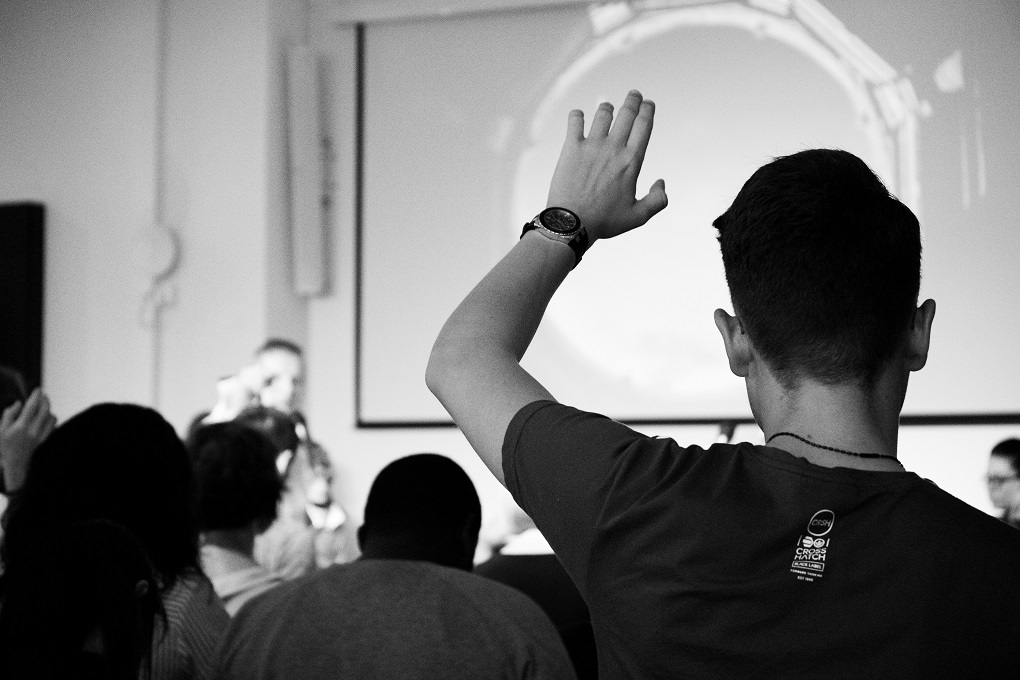 Keep things simple
Asking hard questions right off the bat will only make the shy students anxious about getting the answer wrong. Ask easy questions first where the probability of getting the right answer is close to 100%. Gradually increase the difficulty level of the questions so you can scale their level of comprehension.
.
When the lesson is getting more difficult, help shy students to correct themselves. For example, when you give them homework, they can correct their own misspelling and bad grammar by using the online spelling check tool. That way they can feel more confident when they turn in the homework in the class.
.
Make a few corrections only
Having a teacher pointing out the dozen of grammar mistakes you've made in class is a crushing experience for shy ESL students. You're pushing them deeper into their shells when you do that. Instead, just point out a few of their glaring mistakes and move on.
.
Watch your tone too. Talking with a "have you been listening to me at all?"tone while making corrections makes the shy students feel inadequate and dejected. The next time you ask a question, they'll play it safe, shake their heads, and avoid your gaze.
.
Keep them off the spotlight
Shy people hate nothing more than being in the spotlight. When you're asking questions to the class, never call the shy students first. Let them be the second, third, and so on. Once they give you an answer, don't drag on. Make a short comment or correction and move on to the next person.