Poetry Tips By The Famous Authors Themselves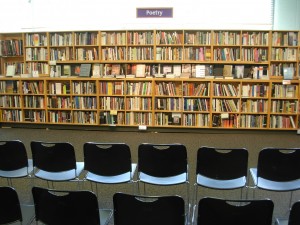 The art of penning down poetry is not that hard if you know the right way to set the stage. Here is how history's most influential poets did it.
There Is Always Room For Tea
Like the mad hatter from Alice in Wonderland, Samuel Johnson, admitted that he was a "shameless tea drinker", but so are so many of us caffeine addicts as well. But that did not stop Mr. Johnson, as he also went on to say that he infused his meals with tea plant as well. Tea solaces in the middle of the night and tea greeting in the morning was the norm for him. He is rumored to drink 25 cups in total every day.
Amy Lowell Loved Cigars
The Pulitzer Prize winner chain smoked and said she preferred cigars over cigarettes for the prime reason that they lasted much longer and allowed her to focus on what she was writing.
The Hoosier Poet
James Whitcomb Riley only wrote his poems in a hotel room. What he would do is rent one and then strip down before he began to write. To him, there was a perfectly reasonable explanation for it; the nakedness kept Riley from straying to the bar.
Edmond Rostand Went A Step Ahead Than Whitcomb Riley
Edmond Rostand struggled to get rid of distractions so much that he would strip and then isolate himself in the bath tub before he began to work on his poetry. Distractions clearly frustrated him.
Get a Cat
… No, not to fill that gaping hole in your poetic heart. Edgar Ellen Poe wrote some of his finest pieces like Annabel Lee and Ulalume with his cat. He had named her Catarina and she used to sit around his shoulders. The feline was also believed to be the sole inspiration for the story, The Black Cat from 1843, though Catarina was not black at all.
Walk
William Wordsworth believed that walking worked for him. He loved to just set out on foot at any hour of the day to clear his head. He also went on a walking tour of France in 1790.
Your Car Is a Work place
Gertrude Stein used to hop into his car, keep it parked, and penned down dozens of scraps of paper in the metallic confines of it.
So what are you waiting for, opt for one of the above ways to motivate yourself and pen down your musings and send it in for spelling and grammar check one final time so that you have a flawless draft.