How to Write Your Family History
Families are fascinating. It doesn't matter who you are, where you came from or who is actually in your family, everyone has a story that is worth telling.
However, one of the problems with having great stories in your family is that people tell them.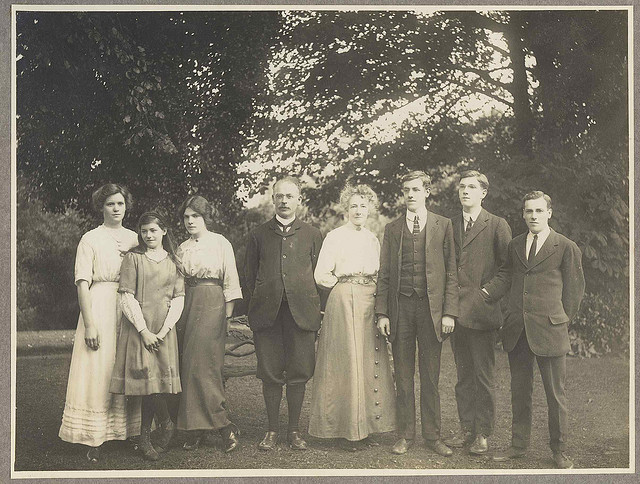 It's definitely good that people tell them, but too often, people ONLY tell stories. Now is the time to take all those stories and write your family history. That will get the rich, complex and fascinating history of your family down on paper for everyone to see, including the future members of your future family.
You've heard all the stories about when grandpa went to war. Or maybe your history was all about growing up with no money and learning to survive. Other people may not have had hardships, but that doesn't mean there wasn't drama, intrigue and a lot of interesting events that happened. Regardless of who you are, if you start digging and asking questions, you will come up with fascinating information that can be included when you write your family history.
It may seem like a daunting task, but if you want to write your family history, we've broken it down into a few easy steps for you to follow. The first few steps will be in this article and the remainder will appear in a follow up post.
Choose a Format
This is something that many people overlook when they start to write your family history for your book, but it's important. Are you planning to write a full-scale book that gets published? Do you just want a couple pages that you can print off on your computer and send to the rest of your family?  Or maybe you should consider creating a website to capture the history of your family.
To help you make that decision, think about the following:
Potential audience – Is this just for you, for the rest of your family, of for the general public?
How much time do you have – be realistic about this. You might have the desire to sit down and write your families version of Roots, but unless you have a year to focus exclusively on writing a book, you're setting yourself up for disappointment and defeat.
How long will it be?
Format Options
While writing a book about your family history is definitely an option, and the best way to preserve the unique history of your family, it is definitely not the only option.
When you write your family history, it could take any of these formats:
Memoir/narrative: This is the traditional book format. It can be a combination of your personal experience, along with stories and/or a narrative format. Generally, a memoir is focused on a single person, while a narrative would include multiple members of your family.
Another option about how to write your family history is to create a cookbook. This can be a fun project to gather all of your family recipes and share stories of the people who created or perfected them. A book like this can also include your favorite family traditions.
Scrapbook or album – This is a great option if you have a large amount of pictures from your family history. Knowing how to write your family history doesn't just have to be about being a good writer. You can just as easily tell your history through pictures and scrapbook items.
Keep an eye out for the next installment of How to Write Your Family History!