Great Tips For College Freshmen To Succeed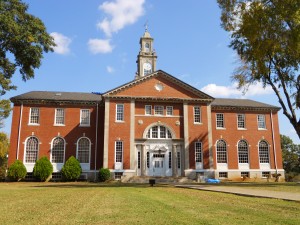 One of the hardest steps every student makes is going off to college. Since the future appears so unfamiliar, feelings of uneasiness, anxiety, and fear take over as the sense of the unknown grips them. Chances are that if they do not plan out things over the first year, it can be disastrous for some; both financially and mentally. These great tips for college freshmen to succeed from Online-Spellcheck.com will help to make sure you get started on the right track as you begin your journey to college.
Pack Accordingly
For people going to college, choosing what to take with them can be one of the toughest decisions to make. Some students forget that they will be moving into a much smaller space than their room and will be sharing that space with someone else. This means you should bring things you can share. Also, having storage boxes which can easily be packed under the beds or in closets are crucial. This will give you more space and allow you to have more things stored and saved.
You should also read Writing an Essay For College Application
Be Aware of Your Budget
Most parents and students are cognizant of the costs of college which are required upfront for admission. However, there are also numerous hidden costs which most people do not realize until they are in college. Things like going out with your friends at night, shopping for clothing and other items can quickly add up. There are also many other issues which will come that will require money. Not keeping a record of your expenses and knowing your budget can quickly cost you to get into debt or fall behind on payments. Know your budget and limits.
Become Involved on Campus
Most students will have problems adjusting to being away from home, making new friends and feeling like they belong in college. The best way to fight these issues is by joining either a sports team, fraternity, sororities, clubs or student organizations. It is here where you will make new friends and get the chance to feel connected to your school and those around you. Meeting new people can also help to relieve you of the homesickness feeling.
Making the Right Friends
There's an old saying which goes "Tell me who your friends are and I'll tell you who you are" which every college freshmen should keep in mind. Making the right friends in college is very important since it can help to dictate and shape your decisions for the next few years.  Get to know the people you live with, your roommates and those around you. These people will be like your family over the next four years and you will need them for support when the time comes.
Time To Grow Up
You are now on your own in college. You should also start to take responsibility for your actions and not look to blame others for any mistakes you make. This means your meals are no longer being served in your house so you have to be responsible for what you eat. Not watching what you eat can quickly lead to gaining weight since there are more options to eat so much more.
Go to Classes and Orientations
A vast majority of college freshmen ignore going to all of their orientations and classes which can have serious consequences later on. Attending all your orientations will allow you to learn about the college, the students and professors. It will also teach you to know your way around campus. The other temptation freshmen will face will be wanting to skip some classes. Whether it's the early 8 am class or simply wanting to bypass one to do something else, the excuses will be many. Avoid skipping classes since this can be habit forming.
Find Deals on College Textbooks
On average, most full time college students will spend about $655 on books required for their courses. However, before you purchase your textbooks at a college bookstore you should consider other options. One is to rent the course materials. You can also find out if your professors have extra copies of books to lend to you since some do. Lastly, there are many websites which offer free book and software to students for signing up or using their services.
Fight College Stress
Facing the daily pressure of stress in their new surroundings  is a major issue for college students as they try to  get used to the many new changes in their lives. Taking a proactive approach regarding this stress can mean the difference between passing and failing and even graduating. Be sure you get enough sleep and rest to avoid burning yourself out too early. Also, find time to exercise and stay active. Lastly, make use of the many counseling services offered on campus if you need any.
Get To Know Your Professors
While you may be hesitant to want to become too friendly with your college professor, you should do your best to get to know them. This is even more important for later on in the semester when you might run into some problems in classes. Take advantage of the professors whose schedule office hours just to meet with students who need to speak to them.
Take Your Time Deciding on a Major or Career
While it may appear that all those around you know exactly what they will be doing with their lives in the near future that is not always the case. The truth is that most college students are just as confused as you are when it comes to deciding what to major on or what career to choose. Do not allow anyone or anything to pressure you into making a hasty decision about your future. Take your time since deciding on what to major on or a career is lifetime decision and not a race. Look at your options, explore all your possibilities and then make a decision when the time is right and you know exactly what you want to do.
There are many other tips and ideas for college freshmen out there. Be sure to find them and study them to help you in your journey as you prepare for college. Still, these great tips for college freshmen to succeed are essential to every student since they are from students themselves who already went through what you will be going through the next four years. Use their experiences as a tool and guide as you prepare for your future.