8 Writing Exercises To Improve Your Writing Skills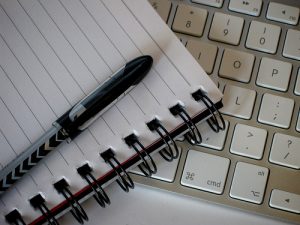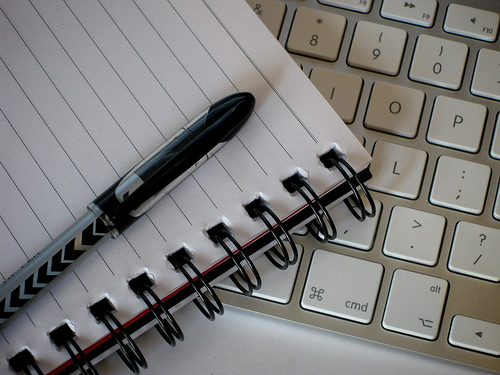 When it comes to writing, some people are better than others. The truth is that there is no real science to it. In fact, many consider writing an art. Still, this doesn't mean that you can't become a better writer if you practice. After all, practice makes perfect, as the saying goes. There are several things you can do to enhance the way you write. These following 8 writing exercises to improve your writing skills are some of the ways to do so.
Picture It & Write –
One of the hardest jobs a writer has to accomplish is describing to the reader what they want them to see. This means offering real details about the situation or subject you want to convey. A great writing exercise is taking a picture from a magazine or somewhere else. Your next step is to describe that picture using as much details as you can. Go further than just writing what you see in the photo and actually imagine yourself in the image. Describe what you may feel, smell or taste in the situation. You will learn how to accurately write about perceptions, adjectives and feelings.
Here's a way to improve your writing. Enter these 10 Legitimate And Free Writing Contests
Use The Dictionary –
The road to improving your writing begins by expanding your vocabulary. The more words you know increases how many ways you will have to convey your message. Start by opening your dictionary and learning a new word every day. Once you have found a word you don't know, learn it. Begin by writing sentences using it and writing your own definition of the word. In the end, you will learn a new way to say something and expand your writing skills.
Do Word Association –
Another great writing exercises is word association. This consist of writing down a random word and then continuing to write another that relates to it. As you write more words, you can end up slowly changing the route of each words. This will help you to slowly move from one context to the next. Since this is your own exercise, you don't have to worry about anyone seeing your list. Performing this exercise will allow you to let your imagination go in any direction. One example is as follows:
Writing, pen, paper, book, print, machine, copy, ink, cartridge, colors, etc……
Create A How To
If there some things you are familiar with, create a how to guide on them. Use your writing to make a step-by-step guide showing others what to do and how to do it. You can do just about anything from using an app on your phone to eating cereal. Whatever topic you choose, you will learn how difficult doing a guide can become. In turn, you will discover all about organization and instructions. This means you will teach yourself about organizing your thoughts better and following instructions to achieve that goal.
Become An Editor –
A great way to improve your own writing is by correcting other people's work. By becoming an editor, you can concentrate on someone else's mistakes. This will help you pay more attention to details you may otherwise ignore. In addition, you will also discover and learn about other people's writing styles.
Practice Fiction Or Non –
Find a book and open a page randomly. Next, concentrate on the first sentence you see. Now use that sentence and begin writing your own version of events from that sentence. The twist is that you can begin using fiction to support whichever way you want to write. You can also use non-fiction if you choose. This will help you think and explore new ideas and concepts in your mind. At the same time, your imagination and thoughts can be put in writing.
Use Writing Apps –
The best things about smartphones is the many useful apps available. There are now all kinds of apps out there which are dedicated to helping you become a better writer. Many of these apps can vastly improve your writing by showing you mistakes you may not be aware of. Apps such as Hemingway, Grammarly and OneLook Reverse Dictionary are great applications to use. All of these will greatly enhance many aspects of your writing; including some you may not even been aware of.
You may also want to read How To Choose Between Formal Or Informal Writing Styles
Use Word Games –
Just like apps, word games are an excellent way to strengthen your writing. Using word games actually help you in several different ways. For one, they can expand your vocabulary. Second, they can also teach you to properly spell words by seeing them as you play. Lastly, word games substantially increase your memory, give your brain a workout and keep your mind sharp.