Books For Reluctant Young Readers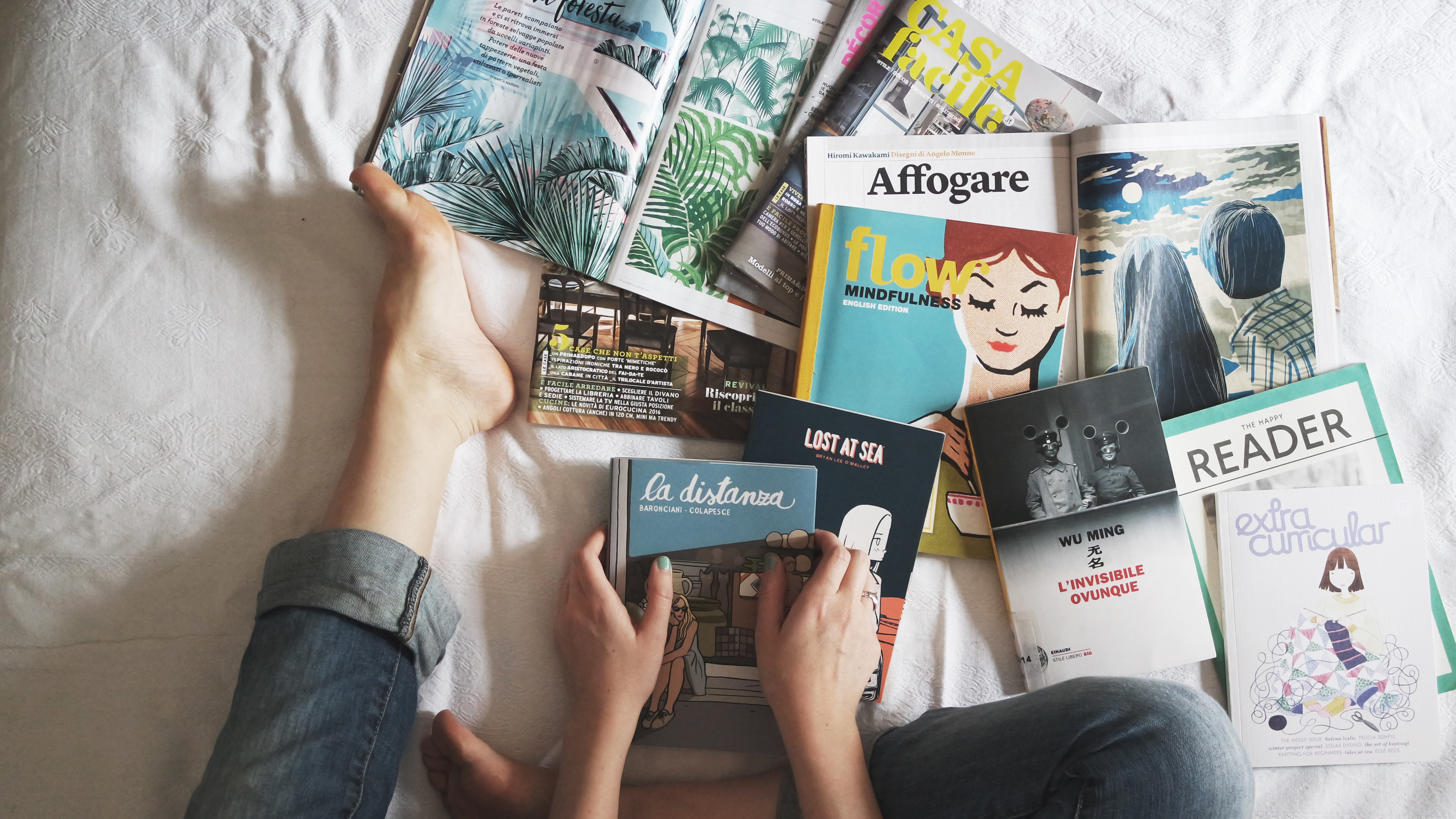 Reading can be two things:
A great joy and past time activity that transports you in other worlds. Sparks your imagination and inspiration. Teaches you about values and morals. Transforms your precious time into an adventure…
Or an absolute nuisance.
For all bibliophiles it's near impossible to comprehend how someone could not see or enjoy what reading a good book – fiction or non-fiction – can bring. And yet, they exist: the reluctant readers.
Book Tips For Young Reluctant Readers
Reading is good for you. Next to the distraction the stories provide or the information we gain from non-fictional books, reading comes with great health benefits. Among others, it trains your memory and brain, and helps you to calm a racing or restless heart.
Thus, reading from an early age on is something we should always encourage. Yet it is easier to encourage a child to read, then to get through to a teenager or young adult who already set their mind on not wanting to read. For them, reading can easily become a nuisance, especially if they are forced to do so at school.
Thus, the YALSA (Young Adult Library Services Association) regularly gathers lists of books that are great reads for young adults. The books especially aim to be enticing and interesting enough to be picked up and read without any educational force behind them. The list features fictional work as well as non-fiction books, and is long enough for every aspiring bibliophile to find something they might like.
These lists have been published by YALSA since 1996, resulting in – up to now – 20 lists with great books. The premise to get a book onto the list is, next to the publishing year, the ability of being a self-selected reading pick for young adults. This is evaluated by readability, subject, cover art, style, but also by feedback from teenage readers. All precise selection criteria can be found here.
Best Of Picks
If you didn't head over to the book-list for 2016 already to pick your new favorite, maybe some of the following picks, gathered from the top ten titles form the past 20 lists, will get you into the reading fever.
| | | |
| --- | --- | --- |
| Title (Series) | Author | Year |
| Pavement Chalk Artist: The Three-Dimensional Drawings of Julian Beever | Beever, Julian | 2010 |
| Hard Time: A REal Life Look At Juvenile Crime And Violence | Bode, Janet | 1997 |
| The Naked Truth: Young, Beautiful and (HIV) Positive | Brown, Marvelyn | 2008 |
| Nick and Norah's Infinite Playlist | Cohn, Rachel and Levithan, David | 2006 |
| Show Me How: 500 Things You Should Know Instructions for Life From the Everyday to the Exotic | Fagerstrom, Derek and Smith, Lauren | 2008 |
| The Night She Disappeared | Henry, April | 2012 |
| Monster Garage: How to Customize Damn Near Everything | Klancher, Lee | 2003 |
| How to Speak Dog: A Guide to Decoding Dog Language | Newman, Aline Alexander and Gary Weitzman | 2013 |
| Middle School: The Worst Years of My Life | Patterson, James | 2011 |
| The Worst-Case Scenario Survival Handbook | Piven, Joshua and David Borgenicht | 1999 |
| Scars | Rainfield, Cheryl | 2010 |
| Odd Jobs: Portraits of Unusual Occupations | Schiff, Nancy Rica | 2002 |
| This is Not a Test | Summers, Courtney | 2012 |
| Unchained | Tillit, L.B. | 2012 |
| Black and White | Volponi, Paul | 2005 |
| Rats | Zindel, Paul | 1999 |
A Book Finding App?
There's an app for that? Of course there is!
YALSA has developed a mobile app that helps finding new and interesting reads for young adults. And of course for all those that are interesting in reading books in said "genre". The app features daily "hot picks" as well as a search by genre, year, awards, list etc. The "Find it!" button helps locating the nearest library where you can get a book.
The app is available for Android and iOS.